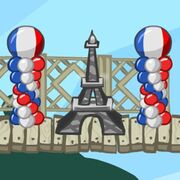 Bastille Day
is the name given in English-speaking countries to the French National Day, which is celebrated on 14 July of each year.
JollyWood celebrated this event in July 2011 by releasing French-themed Facilities, Decorations and Quests.
Pages in category "Bastille Day"
The following 7 pages are in this category, out of 7 total.